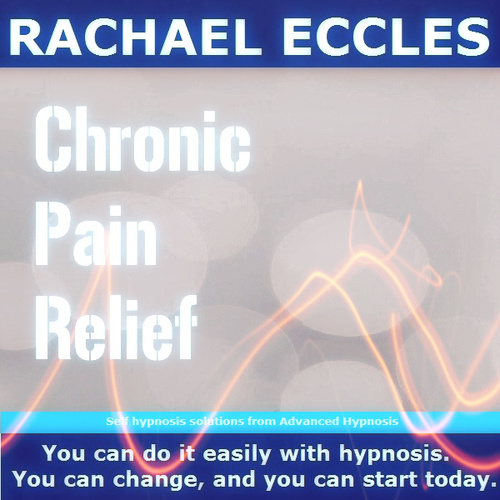 Chronic Pain Relief: Relieve pain, pain management 3 track Self Hypnosis Hypnotherapy CD
SKU 00031CD
Product Details
Pain Relief Hypnosis CD


Do you suffer with chronic pain?

Do you find your mood and concentration are affected?

Wouldn't it be wonderful to relieve your chronic pain to some extent at least? Pain affects you emotionally and psychologically as well as physically. You know it really takes its toll - it affects your mood, your concentration, basically it affects your ability to enjoy your life. If you suffer from chronic pain and have been medically evaluated then perhaps it is time to see if the power of your mind can change the way you feel.
This hypnosis CD is designed with you in mind - what an awful thing it is to be in pain such a lot of the time. This hypnosis session addresses the subconscious mind with the purpose of changing the way you experience this pain, relieving unnecessary tension, creating a positive mindset and letting go of stress. Whilst we would not claim this is a miracle cure! We would suggest that it may be worth a try so that you can focus your attention on the positives much more and hopefully feel much better. Use the hypnosis session on a regular basis - the ideal is daily for 15-21 days and then as and when required.
Track 1: Chronic pain relief, listen & wake hypnosis
Track 2: Chronic pain relief, bedtime hypnosis
Track 3: Chronic pain relief, Lite-Speed hypnosis
Save this product for later
Read about how to get the best results from using hypnosis in our article here.