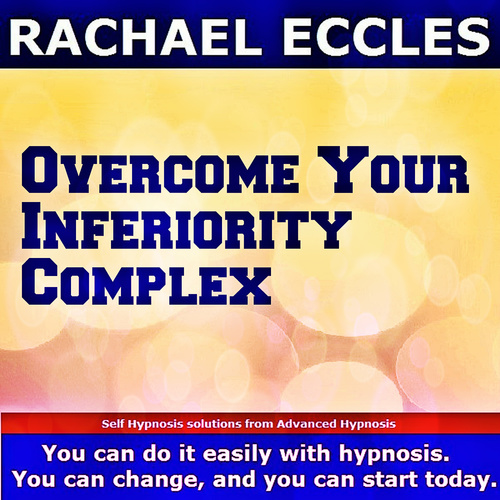 Overcome Your Inferiority Complex Self Hypnosis,Hypnotherapy CD
SKU 00315CD
Product Details
This self hypnosis is designed to help you to feel good about yourself, to feel as good as anyone and overcome your inferiority complex. Whatever the cause, you can change the way you feel about yourself. Hypnosis is all about changing habitual ways of thinking and reacting, its like changing the program that's running in your mind.
So what you need to do is take 35 minutes and listen to the hypnosis recording, let yourself be guided into a deeply relaxed state. Your subconscious mind becomes more receptive when you let go and relax this deeply, and the positive suggestions can help to influence a positive change in the way you think and in the way you see yourself. You find that with continued use you feel more positive, more aware of the good in you and all that you have to offer. You begin to feel good about yourself. You may notice an instant effect after just one or two listens, but it is important to continue using the CD ideally each day for 30 days in order to gain the full benefit from it and to bring lasting results.
Save this product for later
Read about how to get the best results from using hypnosis in our article here.