Hypnosis for Self Improvement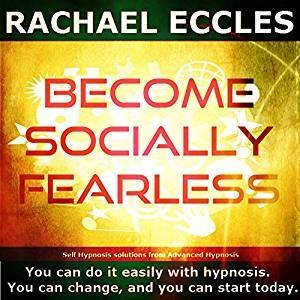 Become Socially Fearless, Overcome social anxiety and feel confident in social situations, 3 track Self Hypnosis download
SKU 00202
Product Details
Overcome Social Anxiety Hypnosis Download

Self hypnosis by professional hypnotherapist, Rachael Eccles: Become Socially Fearless

Do you want to attend any social event with absolute calm composure?
Would you like to feel incredible confidence in any social scenario

This self hypnosis recording will allow you to begin a process of powerful change where you rise above the anxieties, the fear and self-consciousness and become a much more self-assured relaxed confident you, in any social situation. Being socially fearless gives you the total freedom you need to be absolutely relaxed, calm and feeling good in all kinds of social situations.

The hypnosis session guides you into a relaxed state and inputs positive suggestions that allow your subconscious mind to make changes in the way you feel and the way you react, it's like changing the programming in your mind.
Track 1. Become socially fearless,listen & wake hypnosis
Track 2. Become socially fearless, bedtime hypnosis
Track 3. Become socially fearless,Lite-Speed mini hypnosis
Save this product for later